Preparing for another year of reading level assessments? Do you always conference with parents about their child's progress? Then this post is for you! The reading level letters cover all DRA Levels 1-30 along with covering Levels A-Z.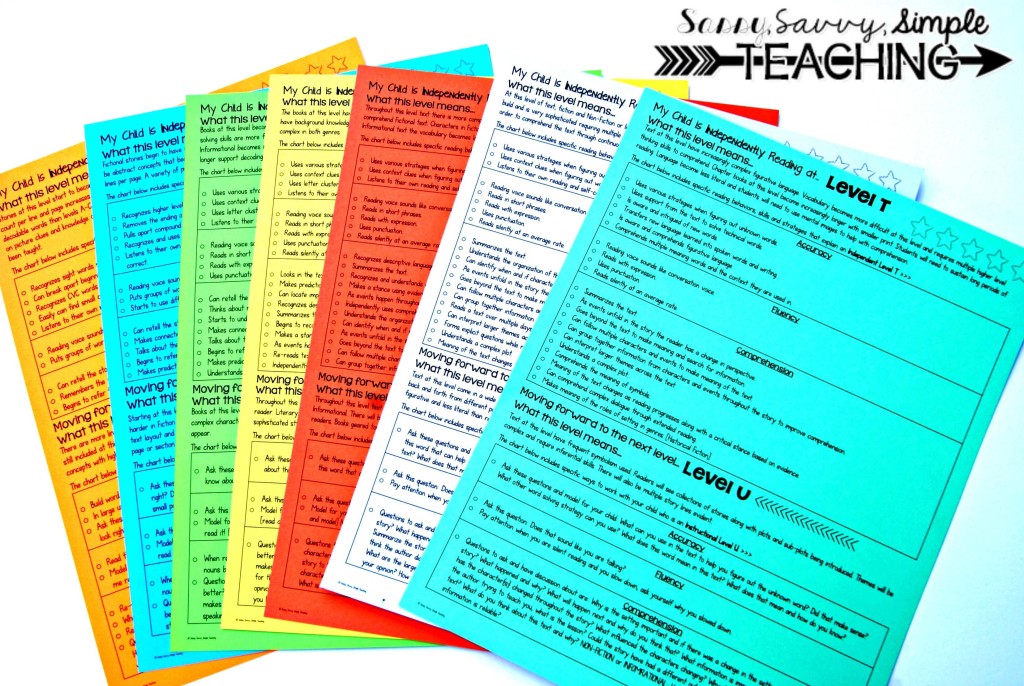 To be honest, if a parent does not have an education background or is not using various resources to supplement reading instruction at home then they don't understand reading levels. So that is why I created this product!
The Rationale: 
It's all about READING COMMUNICATION FROM SCHOOL TO HOME!
This product was created to help educators communicate important information about reading levels to parents. It is very important that parents are working with educators in a similar fashion at home when reading. We want parents to reinforce the skills and strategies used during small group reading instruction at home. Giving parents specific and accurate information that is direct is best. Parents do not understand what each level means. We need to explain to parents the specific characteristics of each reading level. We want to also explain to parents the specific characteristics of the following instructional level so that we are encouraging parents to work with their child in the proper way. Lastly we need to explain to parents the difference between an independent level and an instructional level.
Tips for the Teacher: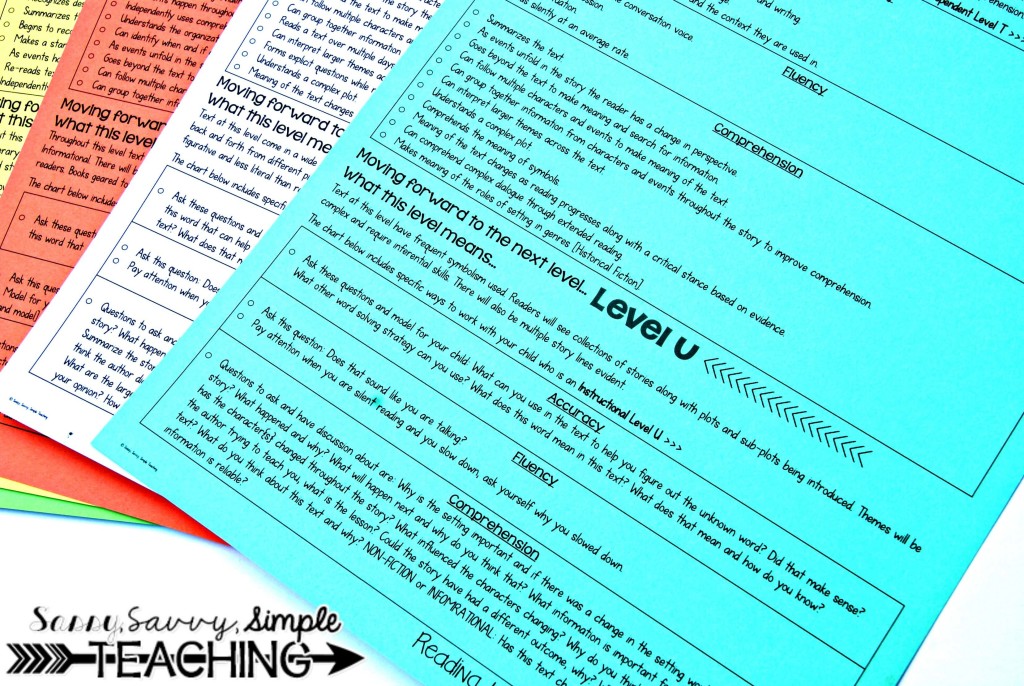 I DO NOT recommend sending this home alone to parents. I DO recommend that you use these forms in a parent teacher conference. If you can not have a face-to-face parent teacher conference, at least try to have a phone conference. These forms are meant to educate parents to help their child advance their reading skills, we need to use the forms and stress the importance.
It is very important that you explain the skills and strategies on this form in detail to parents. With that being said, I always use a Fiction and a Non-Fiction/Informational text to model and demonstrate to parents examples. The same way we model for students, we need to model for parents.
Suggested Use & Tips: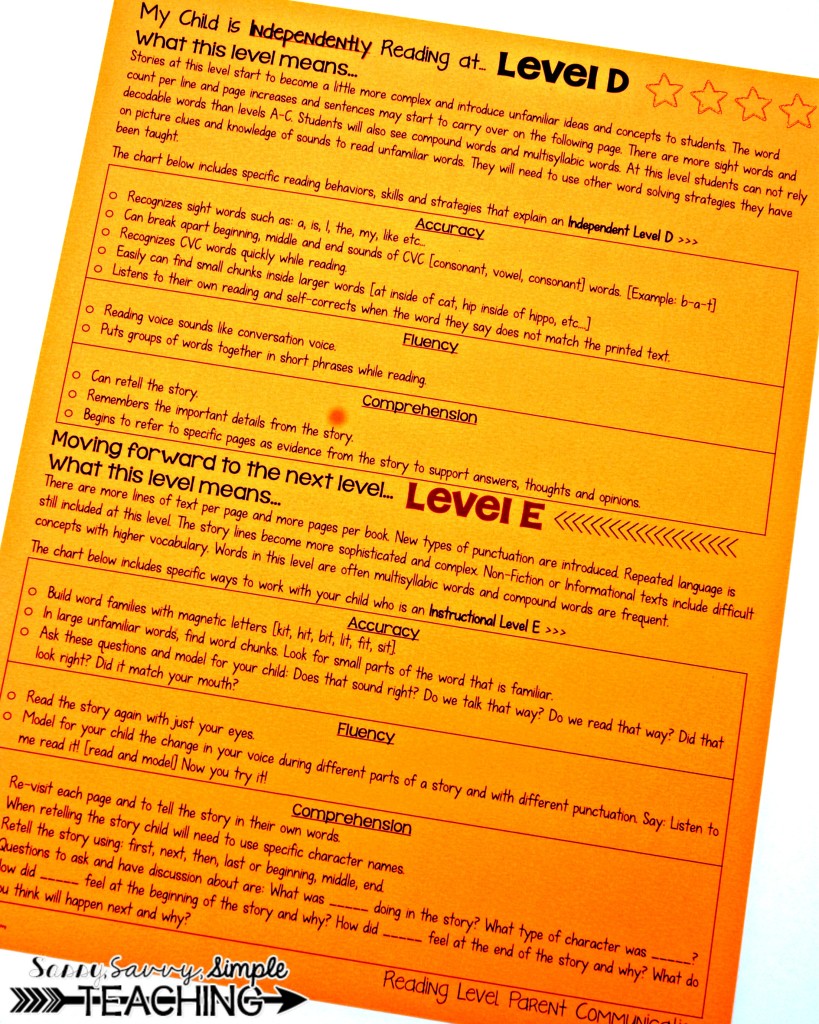 Use during a Face-to-Face conference, phone conference or a Facetime/Skype conference.
Model for parents the same way you do in small group instruction.
Explicitly explain strategies and skills as you would to students.
Show books in both genres on independent and instructional levels.
Color code copies if possible according to a system you use.
Give parents a copy of a Reading Level Conversion Chart.
Share reading strategies, skills and suggestions with parents.
Share book suggestions with parents that are available at the local and school library or bookstore.
Parts of the Letter to Parents: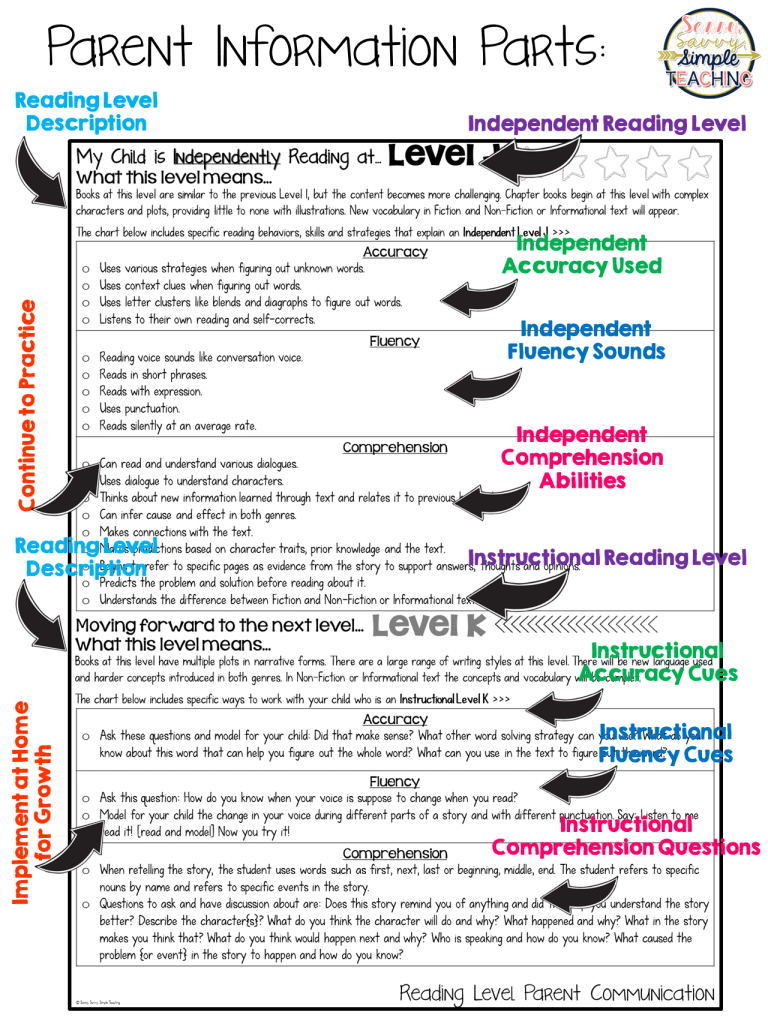 More Product Photos:
*Click on any of the photos above or below in this post for a direct link!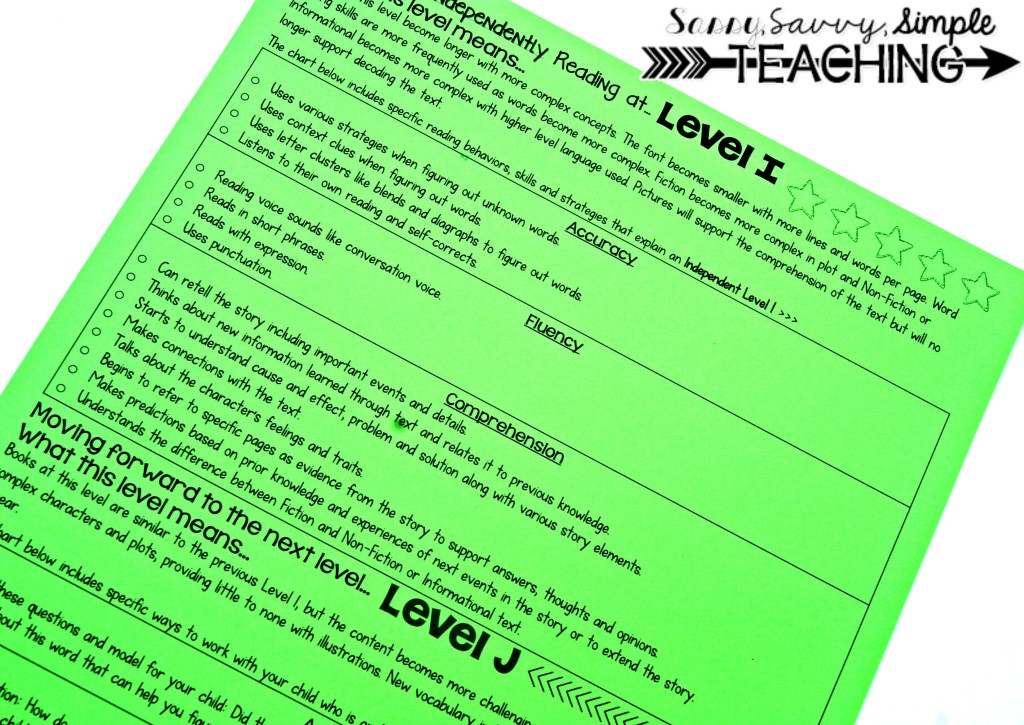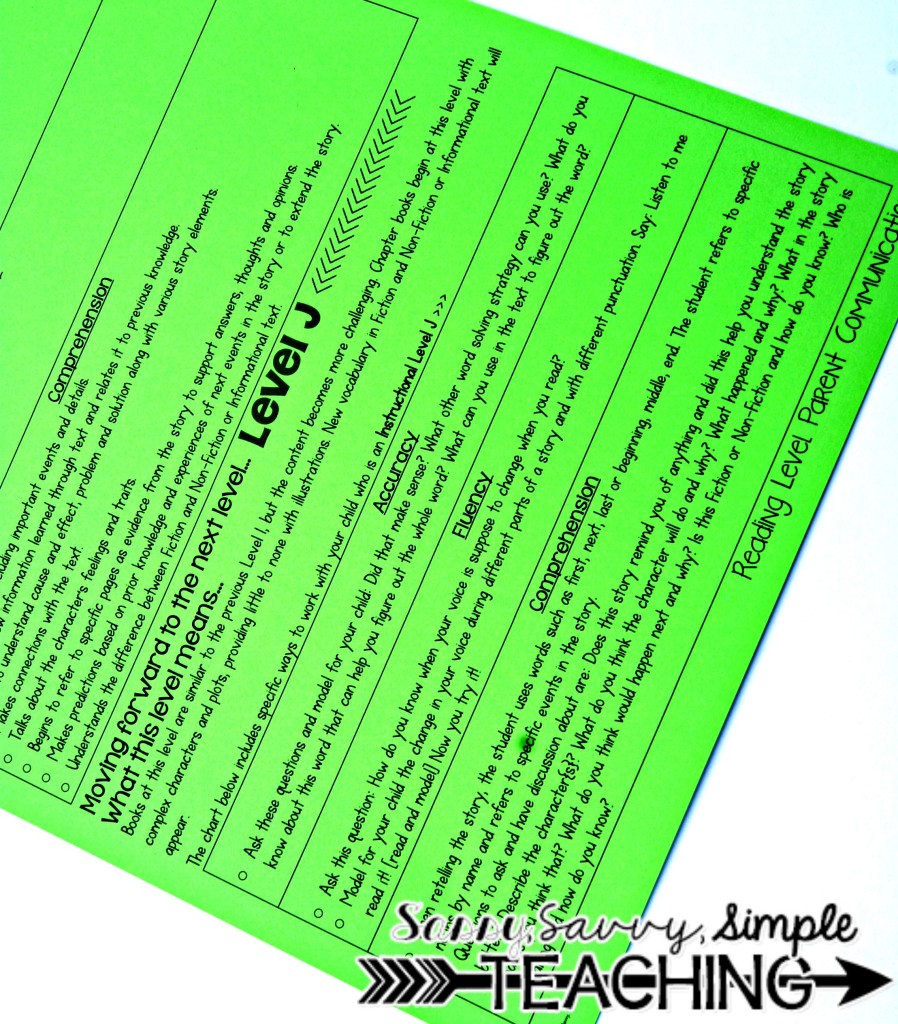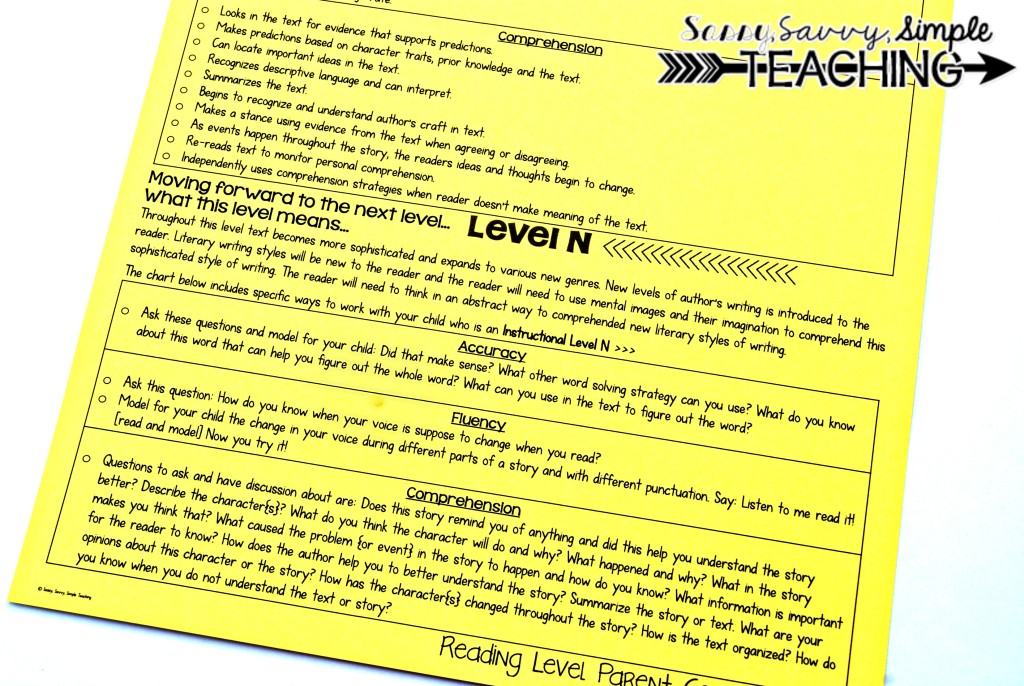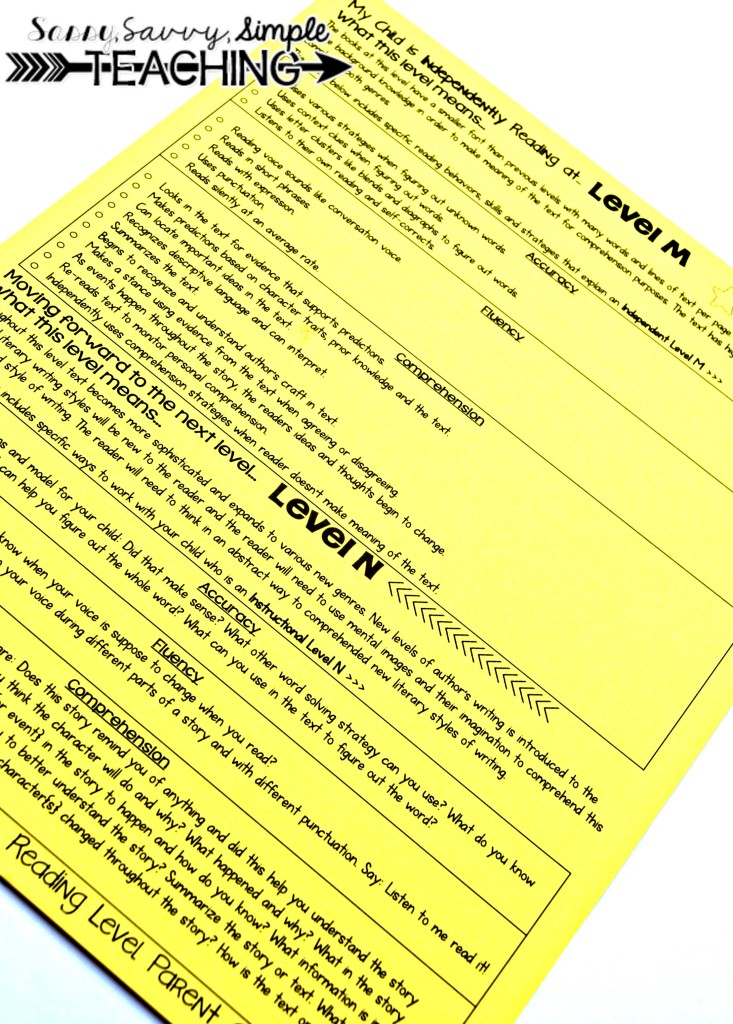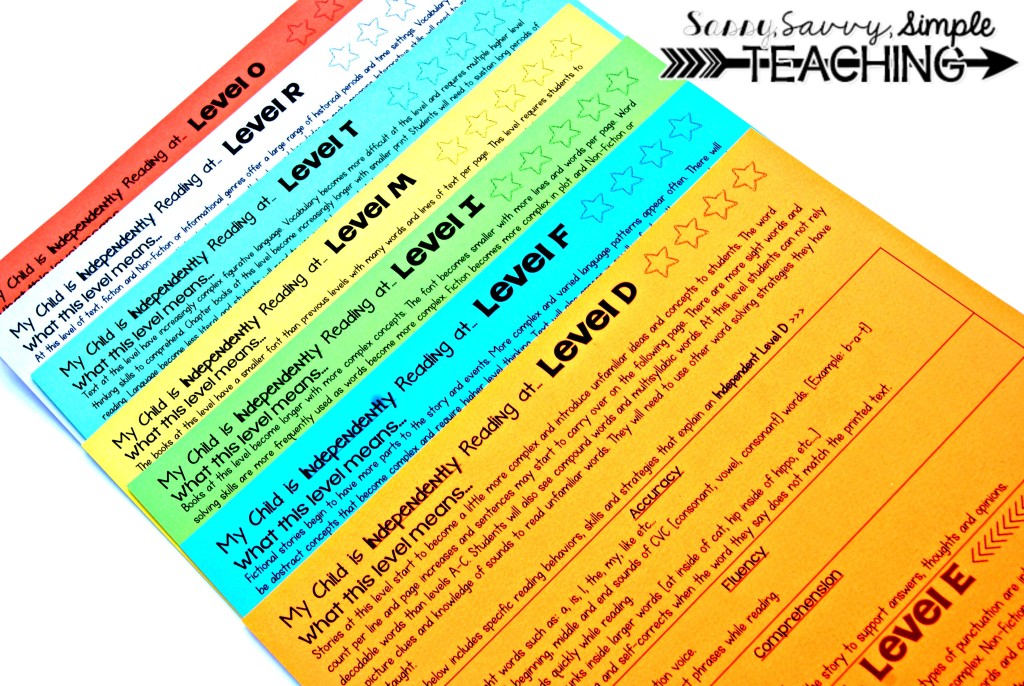 You can grab this product below in A-Z Levels or DRA 1-70 Levels, just click below >>>
I hope you find this product helpful & useful!